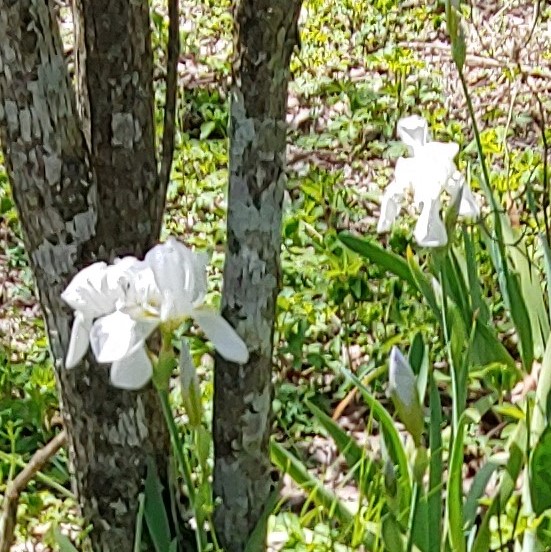 [Hearne, TX – April 3, 2022]
For a very short time each Spring, White Cemetery Iris bloom along roadsides and pastures throughout our County.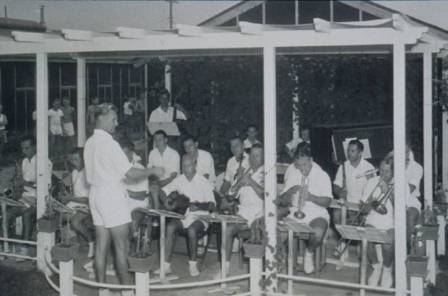 At Camp Hearne, a WWII prisoner-of-war camp located outside of Hearne, Texas, our white irises are special.  Eighty years ago, the largely German POWs were encouraged to "beautify" their environment and amuse themselves rather than complicate their confinement with riots and/or escapes.  So, they built theaters, band stands, fountains with running water, miniature castles and patios in their open spaces between the barracks and latrines.
Adding flowers and shrubs was the obvious next step.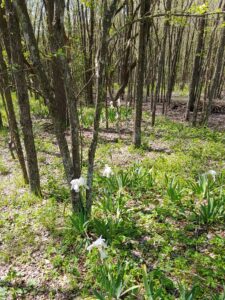 POWs returned from their assigned work duty in the local fields with Cemetery Irises to replant around their new "home." These resilient bulbs are still multiplying and blooming throughout the prisoner confinement areas of the Camp. Many patches of Irises are now in bloom, but don't wait too long to see them. They seem to show their white petal foliage for only a short period of time. The leaf fans remain among the underbrush year around until their next annual debut to welcome in the Spring.
It is a good time to visit the Camp Hearne Historic Site.  Our trails are a bit rough, but certainly interesting.

OPEN WEDNESDAY – SATURDAY
11AM -4PM