During WWII, few people were aware that America was home to hundreds of thousands of German prisoners-of-war. Because of the Geneva Conventions of 1929, most prisoners were required to be held in a similar climate as their capture location. On a parallel line from North Africa, the American southern states held many of Rommel's surrendered Afrika Korps. More were held in Texas than any other state.
Hearne, Texas was home to 4800 mostly German prisoners and 500+ US Army personnel. Our Camp Hearne exhibit sits on the original POW Campsite and reveals a very common story of what life was like for the American guards and their foreign prisoners in America. Photographs, artwork, artifacts and various military objects housed in a 1943 US Army barracks replica help the visitor to experience WWII history today. Come walk the same ground as German soldiers marched and America GIs patrolled, here in Central Texas.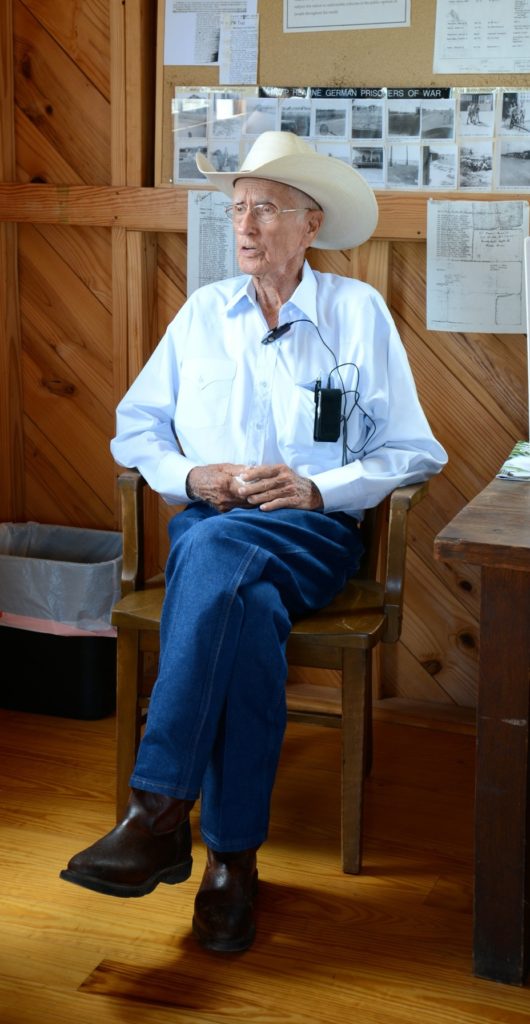 This June 8, former military police escort guard, Matthew Ware, will be onsite to tell his story. He escorted prisoners from North Africa to Hearne, Texas and spent some time in military service at the Camp before being shipped overseas. Other living historians will be discussing their WWII impressions donning WWII uniforms, gear and weapons. The Lone Star Military Vehicle Preservation Association will have a small "motor pool" of vintage trucks and jeeps to complement our stories.
This is truly a good time to visit Camp Hearne to experience WWII history in a vibrant, hands-on way.
Join us June 8 for our annual Remembering D-Day Living History Event.
Admission is FREE! Gates open 10am to 4pm. Camp Hearne is located northwest of Hearne on FM485. Visit camphearne.com for more information or contact Cathy Lazarus at 979-314-7012.