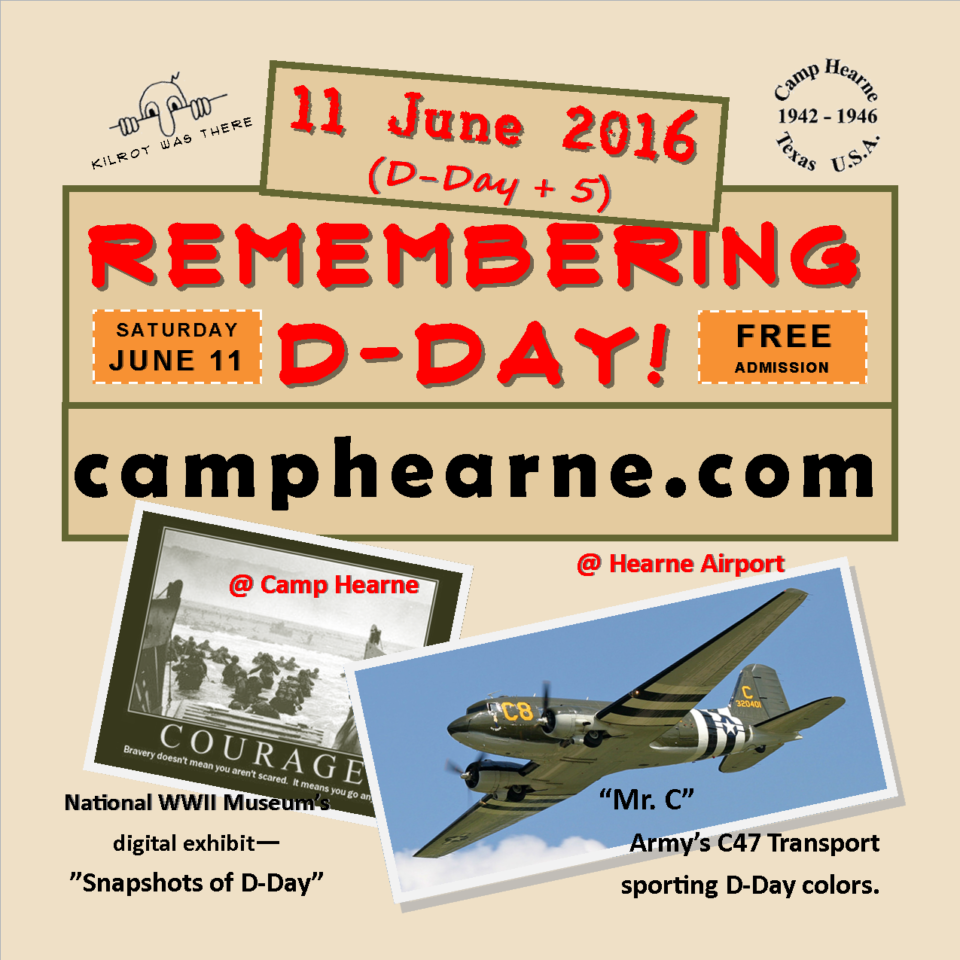 Camp Hearne is bringing WWII history alive Saturday, June 11, with "ground troops" bivouacked on the original site of Hearne's POW Camp.  Re-enactors from both the Allied and Axis Armies will display their authentic uniforms, gear, and weapons from different military specialties such as the paratroopers, medical, infantry, artillery, and signal corps. You will be able to visit our WWII POW Camp Exhibit, walk the trails to prisoner-built remains, interact with WWII living historians as they "show and tell" their collections, watch weapons demonstrations and view WWII era military vintage vehicles.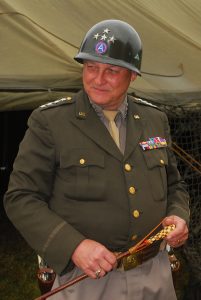 A special appearance by General Patton and the Third Army re-enactors is sure to be an interesting encounter.  Since Rommel thought Patton would be leading the attack in France, General Patton's decoy or ghost army across from Calais played an important role in distracting the Germans from the real target at Normandy.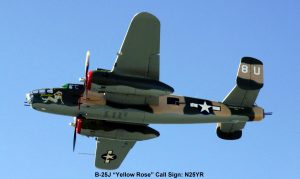 At Hearne's adjacent Municipal Airport, vintage aircraft and paratroopers will engage visitors with demonstrations and tours of their planes while on the tarmac.  If your pocketbook and stomach will allow, buy a ride in one of these vintage planes and fly over Brazos Valley.  An experience you will never forget.
Back on the home front, a special period dress contest challenges visitors to don their grandparents or parents' vintage garb and become part of our most recent past.  And, be sure to visit the special exhibit in the Camp's Visitors Center that illustrates the importance of our Country's "Back the Attack" war bond campaigns.
Admission is FREE!  Gates open 10am to 4pm.  Camp Hearne is located northwest of Hearne on FM 485.   Visit camphearne.com for more information or contact Cathy Lazarus or Melissa Freeman at 979-314-7012.